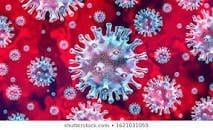 We are living in challenging times and we are all having to adapt to being locked down. We hope all of you and your families keep safe and healthy.
We have been receiving emails asking if we are still operating and are still shipping products.
We thought we should explain. We rely on the Royal Mail service for all of our shipments. We are learning more about postal delays as time passes and here is what we know.
We are a small business and I am personally taking care of processing of all orders at this time
Here is a cut and paste of Royal Mail 's post from today
Royal Mail Update Wednesday 15 April 2020
Normal deliveries and collections should take place throughout the UK this week. However, despite our best endeavours, it's likely some areas of the country will experience some level of disruption due to Coronavirus-related absences at local mail centres or delivery offices. We're working hard to collect, process and deliver as much mail and parcels as possible in difficult circumstances.
Keep up-to-date at royalmail.com/coronavirus where you can also find someuseful Q&As.
All Deliveries Update
We send everyone using the UK post system. We ship out every day except Sundays
UK Deliveries
We are now shipping once per day by Royal Mail. This is done at 12.20 each day. In "normal times " any order received by 3.30pm is shipped same day, however we need the earlier cut off to ensure the boxes actually start their journey to you.
International Shipments
Orders going overseas are now taking much longer to be delivered. Most of the post out o the UK goes by air. However, with many airlines and carriers grounding their aircraft, there are added delays as they get in the line to be put on aircraft. In "Normal times" we can track boxes leaving the UK 24-36 hours after we posted them. We are seeing many days of delay before they leave the UK. There will also likely be delays in your county due to lockdown conditions and reduced staffing due to illness.
We are now seeing a backlog of mail which is leaving the UK to get to go to other countries. The issue is that there are very few flights, less than 15% of normal, and much of the existing freight capacity is being taken up with emergency medical supplies. Routine shipments are being pushed to the back of the line.
We all just need to be patient. You will receive your items
Stock Levels

It is taking longer for us to receive stock and the factories in Slovakia and Russia are facing two challenges. Again, there is reduced staff levels due to illness and folks needing to be isolated. Also, they are having issues getting raw materials with their suppliers delaying deliveries or even just outright cancelling their orders. Valve/ Tube production is therefore impacted. Also the Shuguang factory in China closed in December for re-location and then with the pandemic hitting it has lengthened the shut down time. This has resulted in the world's second largest valve/tube facility being offline and it is not know much n when production will return. This is putting pressure on the existing two remaining suppliers, JJ Electronic and the New Sensor factories in Kaluga and Saratov in Russia. We have reasonable stock levels but we are seeing longer lead times to getting new stock in. Today ( 3rd April 2020) we are totally out of JJ 6l6GC stock and down to our last few pieces of ECC83S but we do have a large shipment of both in transit due to arrive sometime next week. Road transport from Slovakia is taking much longer than usual.
Amp Repairs Locally
We have had to halt amp repairs at this time. Our valves business has become very busy over the last month and we need to make sure that we can all enquiries and also get our shipments out daily. If you have an urgent issue with your amp feel free to contact us and we wil find a way to help you out
Questions
Please do not hesitate to call or email us with any questions