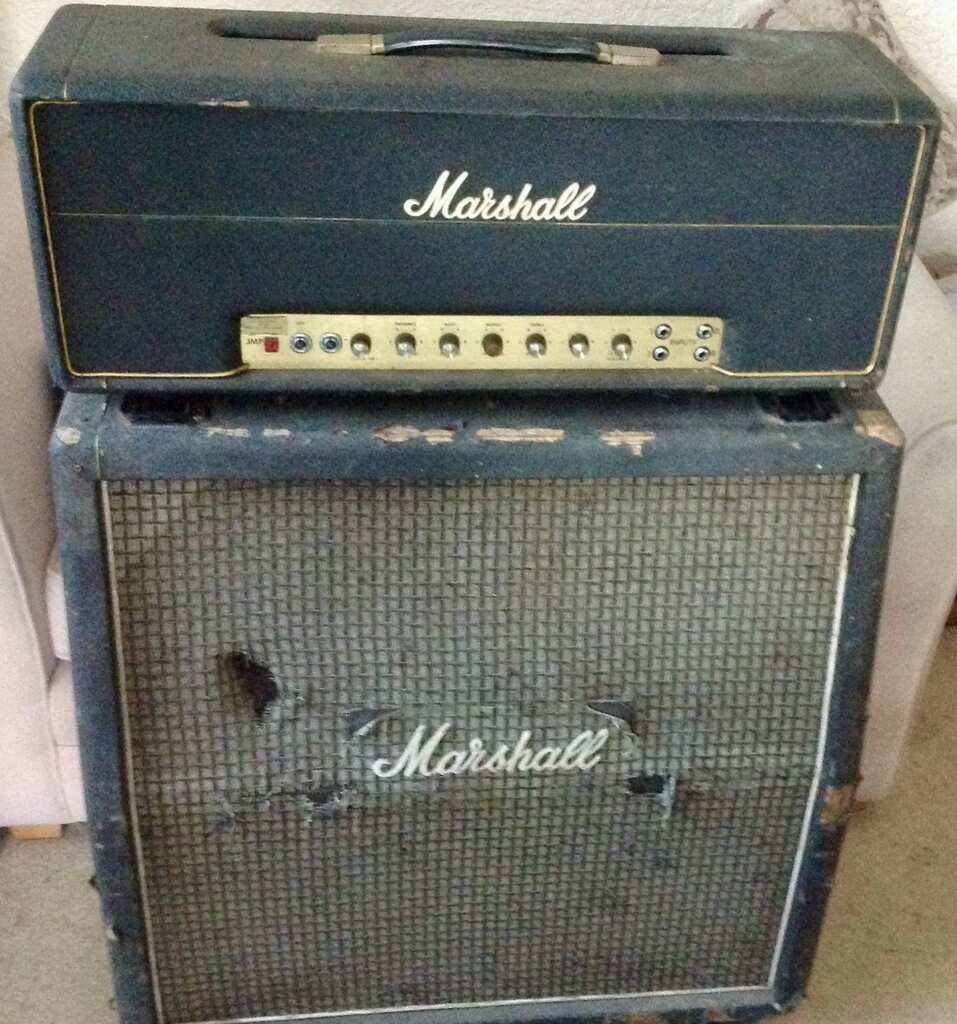 Our task was to renovate a June 1973 Marshall Model 1959 Super Lead 100 watt head
It had been modified in the 1990's to use 5881 output valves. This was the time when good quality EL34's were difficult to source. JCM900's were using 5881's in production. A master volume had been added too.
The amp had been stored in a garage for 15- 20y ears so it was not a smart plan to switch it on!
Years of dust and two of the 5881's
The chassis was removed from the case and key components were tested.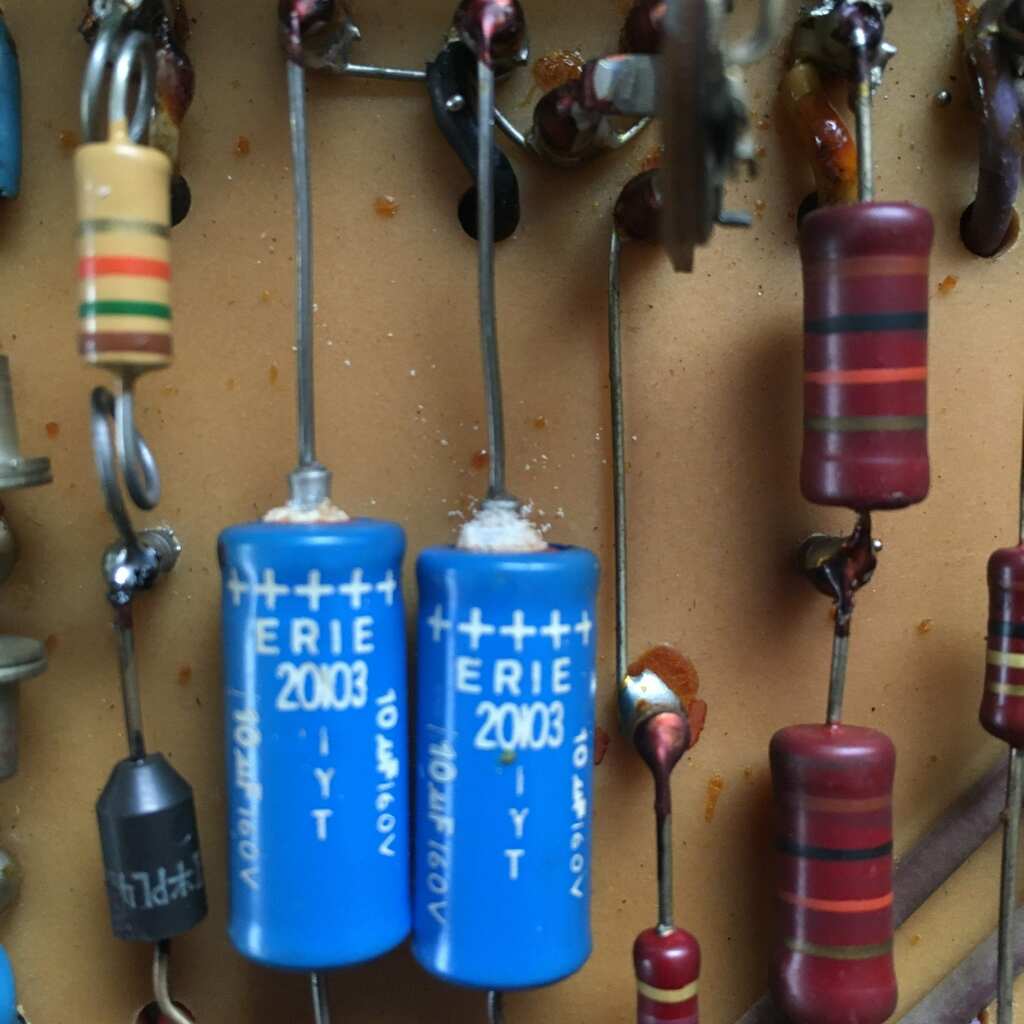 The bias circuit capacitors were leaking so they were replaced.
A resistor was changed to bring the volts range on the bias into the right range for EL34's . The screen restores were changed to the correct EL34 values and good quality 5 watt resistors were used. They looked correct in the amp and in keeping with this amp's vintage.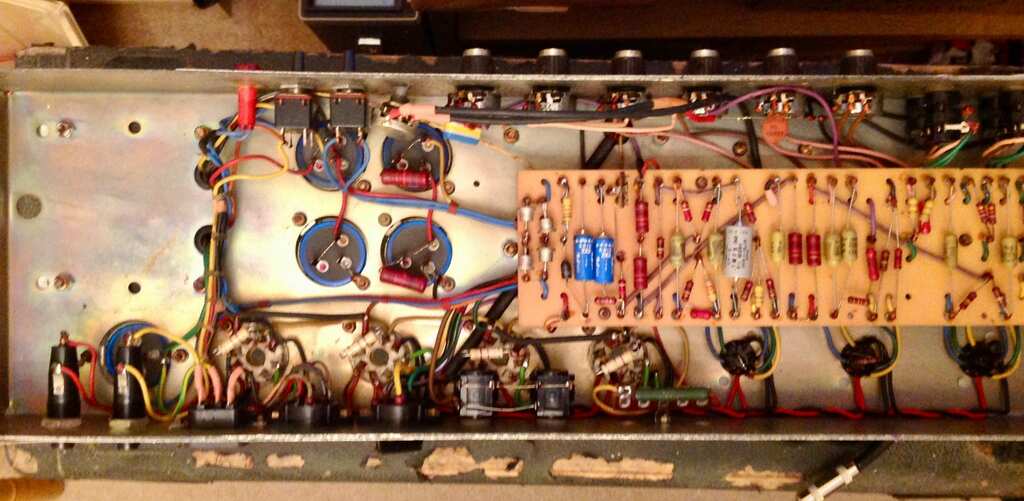 Tung Sol EL34B's were fitted and the amp was soak tested having set up the bias. The HT is 474 volts in this amp so it is pushing the EL34's hard !
Only one original valve is left in the amp. One ECC83 was now very microphonic. During the 10 hour soak test another was intermittently crackling so it was replaced too.
Following further soak testing the amp was PAT tested and is now ready to hit the road !!